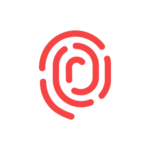 Website Redstamp
About us:
Redstamp was founded in 2011 by Kelso Kennedy and Spencer Ririe. These two awesome and creatively passionate people lead a team of developers, designers, marketers, and more. Redstampers (That's what we call ourselves :D) embody our CRFT values, we are all: Curious, Resourceful, Fair, and Tenacious.
We help innovators tell their stories. Our clients are largely SaaS companies looking for creative partners who help them enhance their brands and expand their reach. We are proud of our long-term client relationships with marketing leaders who call us to support them and their teams time after time.
What we offer:
Enjoy the flexibility of a remote-first organization with a WFH and in-office culture
Be part of a diverse, talented, and passionate team of professionals
Competitive salary and vacation days
Comprehensive medical and dental benefits plan
Free and unlimited access to Telus MyHealth Mental Health Counselling
(Available on your first week of employment)
Health days that can be used for anything health-related
(This includes physical health, mental health, political health, democratic health, etc.).
Financial support for advanced training, personal and career development
Annual group playday events (Remote and in-person friendly)
Redstamp Partners Club (Discounts from local and national small businesses)
Accessible friendly office space
Daily employee recognition program (Tacos), with cash and gift redeemable rewards
Whether remote or in-office, we celebrate birthdays, anniversaries, and momentous occasions
We are looking for a full-time Digital Marketing Intern with an entrepreneurial mindset. You're great at keeping up with social media trends and very detail orientated with a good eye for aesthetics and can come up with social content for our clients and internal projects. Our ideal candidate has worked at an agency and/or a fast-paced ever-evolving environment however we understand this is an internship so show us what you have to offer on your resume/portfolio. If you are curious about what is possible, resourceful when finding solutions, fair to those around you, and tenacious in your approach we want to see your application!
Requirements
A typical day in the life of a Digital Marketing Intern at Redstamp looks like:
Helping the Marketing team to create and implement marketing strategies designed to help clients achieve their business objectives.
Creating content marketing across in multiple media for internal and client projects including social media, blog posts, infographics, case studies, promotional presentations, videos, tutorials, etc.
Monitor social channels for trending industry news, client updates, and brand opportunities.
Perform research into our clients' industries and provide actionable tips and advice for expanding their reach in the digital space.
Manage and update the company-customer relationship management systems (CRM).
Manage and update the company content management system (CMS)
Work with team to ideate and create content for all of our company social media accounts, including organizing cross-platform content strategies.
Executing on the plans to create content that drives folks down the funnel.
Developing and creating Hubspot (Email marketing and marketing automation). You don't need to have had exposure in the past, but bonus points if you do. Hubspot is a large part of our roadmap and you will level your skills up here quickly no matter where they are now.
Executing outreach campaigns finding influencers and journalists, and turning them into partners.
Coordinating live events, newsletters, and other internal marketing efforts.
Strong communication skills and the ability to work cross-functionally, both internally and externally.
The skills we think you'll need to be successful in this role:
Have a passion for all things digital and a keen interest in social media and content marketing.
Customer-facing experience is a plus, along with a passion for exceptional customer experience. While this role is not directly client-facing, there will be some client interaction, and this is one of our core values at Redstamp.
A strong writer.
Up-to-speed knowledge on all things marketing and growth. Podcasts, Slack channels, you name it—you will be aware and involved in the conversations.
Ridiculously good organization skills—we have tons of different projects going and we need someone who can completely contain their creativity. You'll also be formalizing your routines into processes that can be used by others as we grow, so it's super important you're good at documenting your work!
Self-starter. Passionate about driving results. Ability to see opportunities, present a plan, and make it happen.
Demonstrated proactive approaches to problem-solving and decision-making. Comfortable testing different ideas and doing simple analysis and recommendations.
You lead with passion & empathy and excel in a fast-paced, high-growth environment where critical thinking and strong problem-solving skills are a given.
Solid communication skills, in fact, you have mastered the art of over-communicating in this remote-first world.
Your time-management, organization, and project management skills are unparalleled.
A high sense of urgency and a commitment to achieving things "by when" they're due.
You assume positive intent and respect people, places, and things.
A student enrolled in a business, communications or media arts program preferably in their 3rd or 4th year.
Available for 4-12 month internship.
Can work 37.5 hours a week.
PPC and Google Adwords experience is a plus.
Experience with Hubspot, WordPress, and Asana is a plus.
We have team members located nationally. This role is remote with opportunities for in-person workdays and connection when regulations allow. Our head office is located in Port Moody, British Columbia.
Redstamp welcomes all applicants regardless of race, gender, orientation, sexual identity, economic class, ability, disability, age, religious beliefs or disbeliefs, or status. We believe that different perspectives and backgrounds are what make a company stronger and we welcome you! (Even if you are a Leafs fan, go Canucks!)
Sound like you? We'd love to connect for an exploratory chat. We can't wait to meet you!