Jumpstart Your Career at Pacific Link College
Get the job-ready skills you need to start your career in under 2 years.
Programs offered include:
Business Hospitality Management

Childcare and Language Assistance

Healthcare Community Support and Administration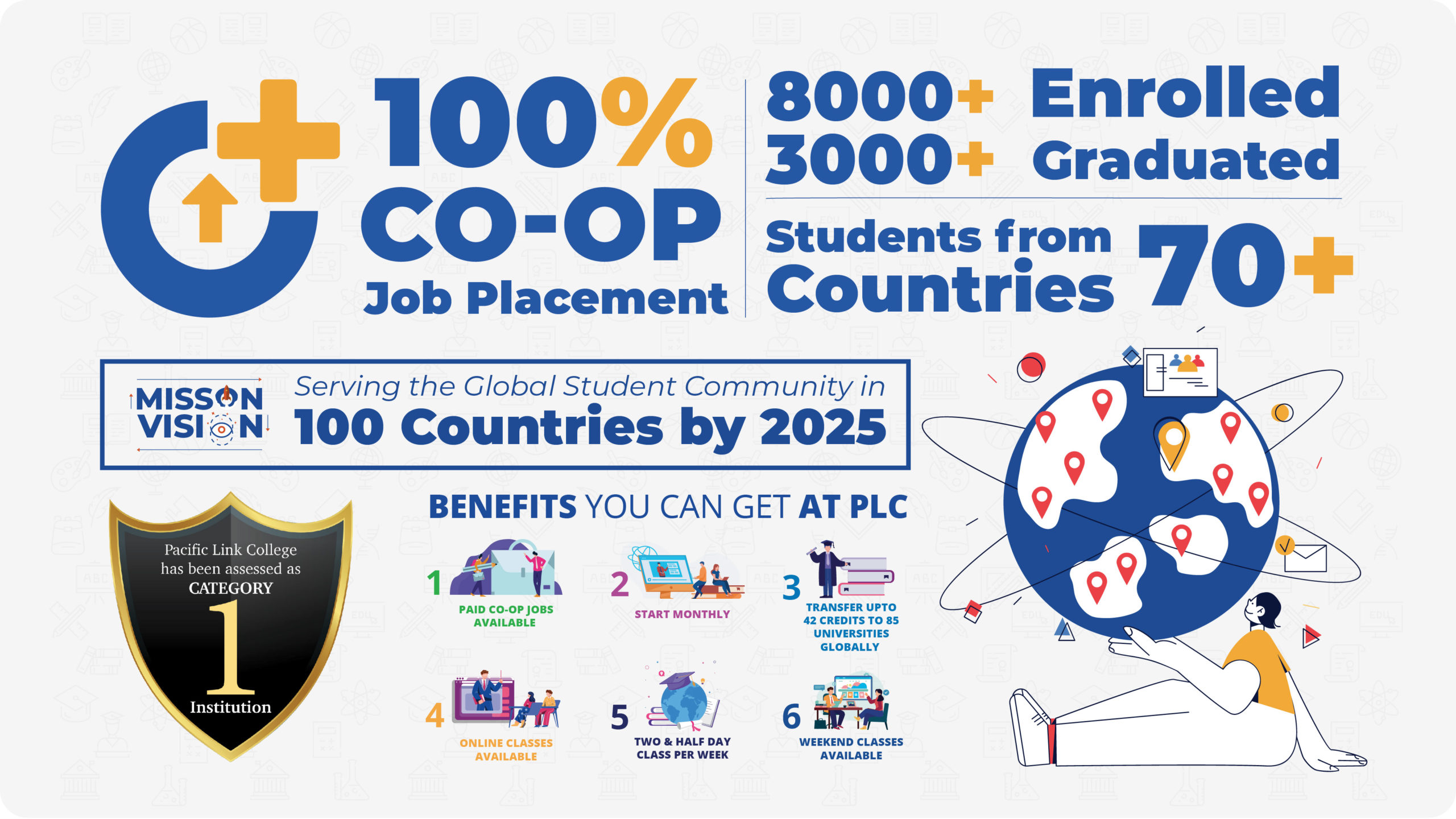 Why Study at Pacific Link College
Pacific Link College is amongst the renowned Canadian colleges and is synonymous with quality education. At PLC, every student's educational experience is life-changing, meaningful, and enriching. With access to cutting-edge facilities and industry leaders as mentors, PLC is the place to give a kick-start to your career dreams.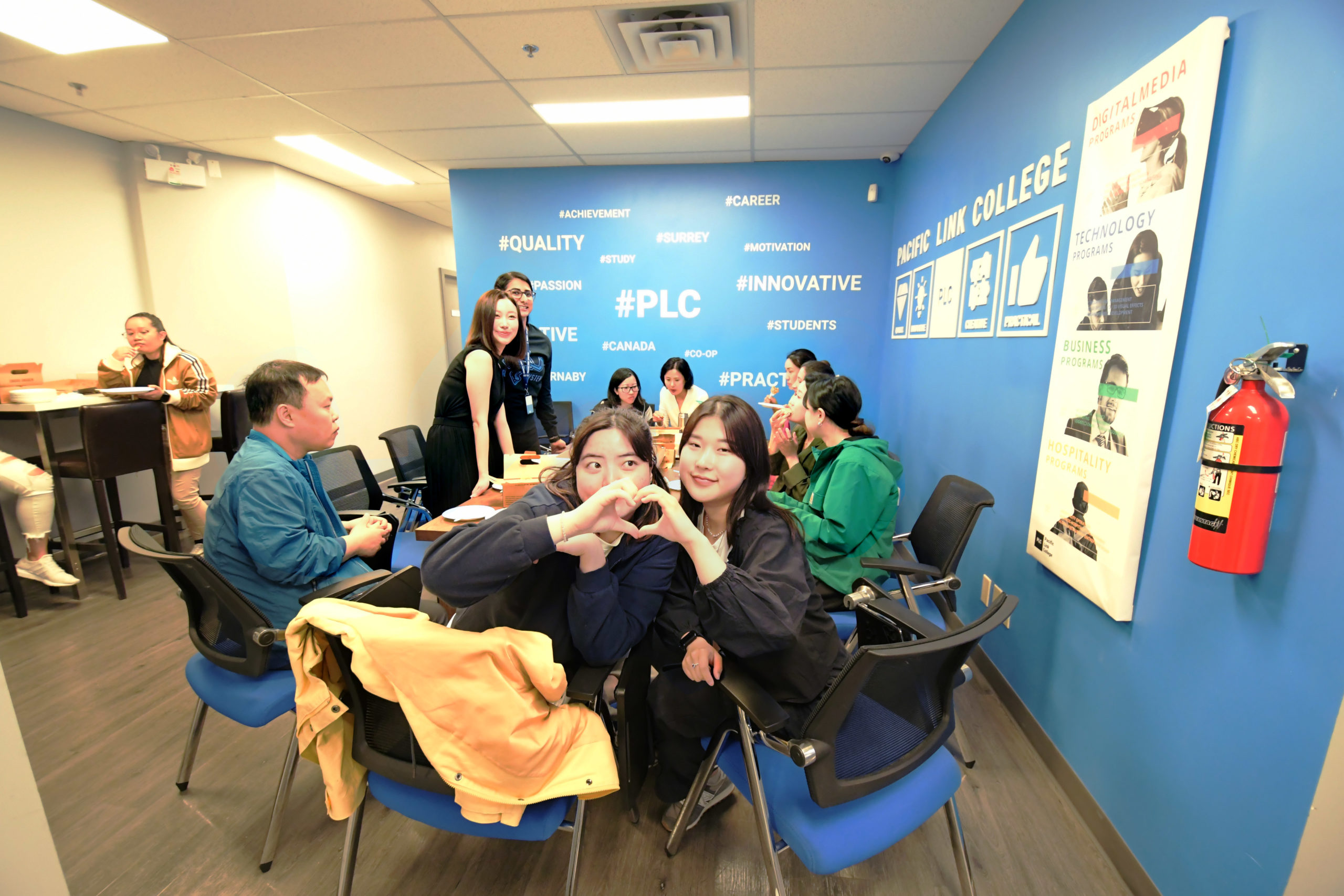 Enjoyable Campus Life
Study at either of our PLC's campuses: Burnaby or Surrey. Both of our campuses offer a thriving community of fun and creative people from across the globe who have similar interests. Students have the unique opportunity to engage with a wide range of cultures, fostering global awareness, empathy, and an enriched educational experience that prepares them for success in an interconnected world.
Transfer Credits
Upon completion of your diploma, you can transfer up to 42 credits to 85 universities globally and some of the best colleges in Vancouver including KPU, TWU and VCC
Our Grads work with Leading companies so can you!
Enroll for Classes Today! Start Your Dream Career In Months.
© Copyright 2020. All Rights Reserved.