Pacific Link College prides itself in supporting a superb learning environment that prepares students for a competitive labour market.
Specializing in digital media, hospitality and business programs, PLC is best known through its partnerships. PLC partnered with the American Hotel & Lodging Educational Institute (AHLEI) to build its hospitality programs.
Apart from its specializations, PLC also provides a warm learning environment that welcomes students from diverse cultures and abilities to acquire career skills quickly and effectively.
Pacific Link College is designated by the Private Training Institutions Branch (PTIB) of the Ministry of Advanced Education with an approved Designated Learning Institution number. Designation is the highest level attainable from the PTIB and held only be  select institutions.
You can find out more information by contacting us and/or review our Privacy Policy.
To create a dynamic and supportive learning environment

To offer high-quality, innovative and practical education

To help students succeed in their career goals
At Pacific Link College, we aim at providing students with a dynamic, challenging and supportive learning environment which encourages students of different culture to engage in communicative and active studies, sharing knowledge and experiences. Our post-secondary programs are designed to offer students high-quality and advanced training, thus, allowing them to adapt to the ever-evolving labour market through the development of their skills.
We believe that language should not hold you back from achieving your career goals, thus, our programs offer opportunities to improve our students English skills. With a community of experienced instructors and support staff, we offer supportive learning for those needing extra assistance in ESL. With our diverse student body, we create a positive and discrimination-free environment where all students have the opportunity to experience different cultures, encouraging them to expand their personal and academic networks.
Pacific Link College is located in Metro Vancouver, surrounded by all its modern conveniences. Our campus encompasses a vibrant community of cultural clubs and language learning resources, allowing students to learn English in a multicultural environment.
We commit to providing students with an unforgettable learning experience with the help of our qualified instructors, counselors and support staff who are dedicated to fulfilling our student's career goals. We warmly welcome all guests and students to join us at our campus in Surrey, B.C.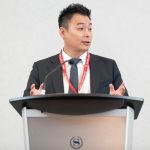 I would like to welcome everyone thinking about studying at Pacific link College.
Our education will lead you to careers in your chosen industry by helping you build the skills for today's market. Our programs are designed based on the most updated job market needs, skills and competencies. We are here to help you to succeed in your future career.
We are also proud to offer a warm and caring culture that our staff and students get to experience everyday. We think of everyone at Pacific Link College as family who are there to help each other's success.
Welcome to the Pacific Link College family.
Peter Lee, President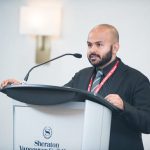 I am very proud to be program head at Pacific Link College.
It takes a lot to be cited as the best career training school and college in Surrey: unrivaled industry affiliations and dedicated staff. We've been perfecting our approach to education since 2012 and are proud to be one of the elite group of institutions granted designated status by the Private Training Institutions Branch of the Ministry of Advanced Education.
PLC is a diverse community in beautiful BC, Canada. It is big enough to bring students from all over the world, but small enough for said students to build lifelong friendships.
We are proud of what we do, and hope you will like it too. Please explore PLC's website to see what we have to offer. Welcome to Pacific Link College.
Isaac K. Oommen, Program Head