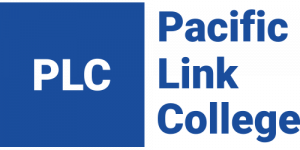 Instructor Profiles
Stuart Thom – Business
Stuart is very excited to be a part of the Pacific Link College Team and looking forward to the future. He brings with him over twenty-five years of experience and training in the hospitality and tourism industry. Stuart started his career in his home town of Ottawa Ontario. Since then, he has been able to work and travel throughout western Canada in Vancouver, Victoria and Langley B.C. across the Rockies and into Calgary and Banff Alberta. As far North as Beaver Creek Yukon and as far South as Isla Majeures Mexico. He is very much a people person and loves to travel.
Stuart is also a graduate of Global TESOL College and had the wonderful opportunity to teach English as a second language in central Thailand for two years. He found he learned as much if not more from his students as they did from him. It also gave him the opportunity to travel around Thailand, Laos and Cambodia.
Over the last ten years Stuart had been working for Gateway Casinos and Entertainment, and the last five years he was the General Manager of their Match Eatery & Public House Langley location. The Flagship of their newly developed brand. Here he was responsible for the daily operations along with the training and development of team members and Managers for new sights opening across Canada. The most rewarding part of that job for him was in helping facilitate and celebrate the success of these individuals.
Stuart is looking forward to helping facilitate and celebrate your success here at Pacific Link College.
Juliana Schmidt – Business
A member of the International Travel Trade & Tourism community for almost 20 years, Juliana has helped build brands and client relationships for companies such as Celebrity Cruises, Azamara Cruises and Crystal Cruises. She possesses expertise in high end sales and marketing, community and client engagement, and trade and media event management. as an entrepreneur, consultant, and passionate community connector, Juliana is excited to leverage a world of experience to create Tourism development through community economic and cultural empowerment.
Originally from Brazil, she has travelled the world as a crew member of premium cruise lines. Since graduating with honors with a bachelor's degree in Tourism at PUCRS, one of the best recognized universities in Latin America Juliana has been regularly attending network and professional development events building on her extensive experience in strategic planning, resources management, relationship building and engagement, team management, entrepreneurship, budget planning and execution of PR, marketing and sales strategies globally.
Guneet Mahal – Early Childhood Education
Guneet helps international students achieve their ECE goals in the Childcare Language Assistant program.
She has 12+ years of professional experience as an Early Childhood Educator working as a Special Needs Educator, Infant/Toddler Educator and an Educator for school aged children.
Kevin Renso – Business I Information Technology Communication
Kevin has over a decade of experience instructing at the post- secondary level (both in-person and online), including: Business, Computer Science, Upgrading and University Preparation, and Continuing Studies Departments. This goes along with his 20+ years' experience working in I.T. departments at all levels, including I.T. management and projects management.
Apart from at PLC, he also teaches both Computer Science (CIS) & Business (BUS) theory courses for the University of the Fraser Valley.
With our "new-normal" COVID-19 corporate environment, IT (especially security and accountability) is a changing industry, and his corporate experience is invaluable as he knows the revised needs for IT security & training, and work-from-home VPN accessing that occurs in all disciplines. Plus, the ability to sell and market online is something that he specializes in: he has been the I.T. subject matter expert on meetings and leading projects for large customers such as The Home Dept, Wal-Mart, and Staples (to name a few) with varying security protocols.
Some highlights of the above include the successful implementation of the combined Home Depot/Maersk Manhattan/SAP integrated end-to-end control system, tracking product from Asian ports through various logistical networks.
Arun Masand – Business I Information Technology Communication
After traveling the globe six times over, Arun Masand sold his shares in an adventure travel company he founded in Calgary and Toronto and headed out west. His experience as an adventure and expedition leader in the tourism industry has given him a logistical savvy that helps him in the day-to-day running of any team, and as a mountain climber he appreciates any challenge. He is always looking for the latest technology that can help a team be more efficient and productive. He says he will not give up his dream of riding his motorcycle across the Sahara Desert and enjoys sharing travel stories with students, clients and friends.
Arun is an immigrant himself and moved to the west some 30 years ago and later began sharing his tourism and travel experiences with students at a tourism college in Vancouver and Surrey. During this time, Arun Masand also launched his own Business Consulting company and has been consistently helping small and big organizations with their digital development, strategic operations and profitability in a number of fields. As an inveterate believer in education and an active businessperson, he has great passion for sharing his business experience and IT abilities with students from all over the world through informative and interactive lectures and presentations.
Arun is a commerce graduate from the University of Toronto and a Certified Canadian Risk Manager from Simon Fraser University as well as a computer programmer and web developer. His marketing savvy and years of working with corporate entities and fortune 500 companies in the technology and insurance sectors have enabled him to discover the best methods and strategy for gaining the competitive advantage. Arun Masand also served the City of Vancouver as a Police Officer in a former career path and is proud to be a Notary Public in the Province of Saskatchewan and a Commissioner of Oaths in the Province of British Columbia. He is a proud Canadian and encourages any immigration to this wonderful country.
Arun is a people person and develops meaningful connections with his students at Pacific Link College, where he is a contract lecturer on Post Secondary Digital Media and Business studies, and loves sharing his interest on global economies, business and enabling a talent pool for the work force. As an educator, he motivates, and nurtures a love for learning and encourages participation in every course. Respect, honour, hard work and truth are the bywords that he lives by and he inculcates a love for knowledge and a passion for living with each one of his students. One of his favourite Latin mottos which he has carried from his high school years is "Non scholæ sed vitæ discimus" – Not for school, but for life
Iris Burog – Business I Information Technology Communication
Iris Burog finished her post diploma in Human Resource Management at College of New Caledonia. She chose this career in order to continue learning the behaviour and how to deal with different people in the environment as she takes part in honing and leading them for their future endeavours and career development.
Iris has a Bachelor of Arts Degree from De La Salle – Lipa in Computer Science. She has also acquired a Certificate of Completion in Basic HTML, CSS, JavaScript, and PHP in AMA Computer College. She used these achievements to work in a call centre for a year, basically troubleshooting software applications and hardware failure services.
For almost 12 years, Iris was a part of a Learning Centre, a business owned by her older sister. She was a private tutor and at the same time, an online ESL teacher. Over the years of teaching, she was able to find out that not only her passion was in technological sense, but also in managing students in achieving their future goals.
With the experience Iris' encountered, she was able to find out that what's more important in pursuing her job was not only about the money, but how she enjoyed and loved her job, and how she can treat the people in her environment. Changing career for her was not that difficult, because she easily got along with finding her passion. This fact was also the reason why she decided to study and work in Canada, so she can have a deeper knowledge or understanding of people's behaviour, skills, and attitudes in a diversified environment.
Inku Gedecho  – Early Childhood Education
Since attaining her ECE credentials in 2011 from Vancouver College Inku has become a committed educator professional offering 8 years of success working with young children to foster positive educational outcomes. She is highly skilled in interacting with families and other academic personnel to cultivate a high-quality learning environment and adept at working with diverse age groups and developmental skill levels to build rapport and drive academic growth.