Welcome to PLC
Discover your path to success at Pacific Link College! As one of the renowned colleges in BC, Canada, we strive each day to foster a supportive and inclusive learning environment that encourages intellectual curiosity, critical thinking, creativity, and innovation for our students.
Here at PLC, we understand that choosing the right path for your future is a momentous decision filled with excitement, hope, and anticipation. This page is designed to be your guiding light on this exhilarating journey.
Program Viewbook
With programs taught by industry professionals on campus and in the field, PLC is committed to providing quality education that empowers students with the knowledge, skills, and values they need to succeed in today's dynamic world.
Discover the best program for you to unlock more potential.
Why Pacific Link College
Pacific Link College combines quality education and practical courses that equip a student to become highly employable anywhere in the world.
"PLC is my one and only choice. I didn't consider other colleges when I decided to study in Canada! I have no regrets! PLC has all the facilities and support services you may need. The professors are all top-notch! They are the best in their respective fields." ~ Soumo Banerjee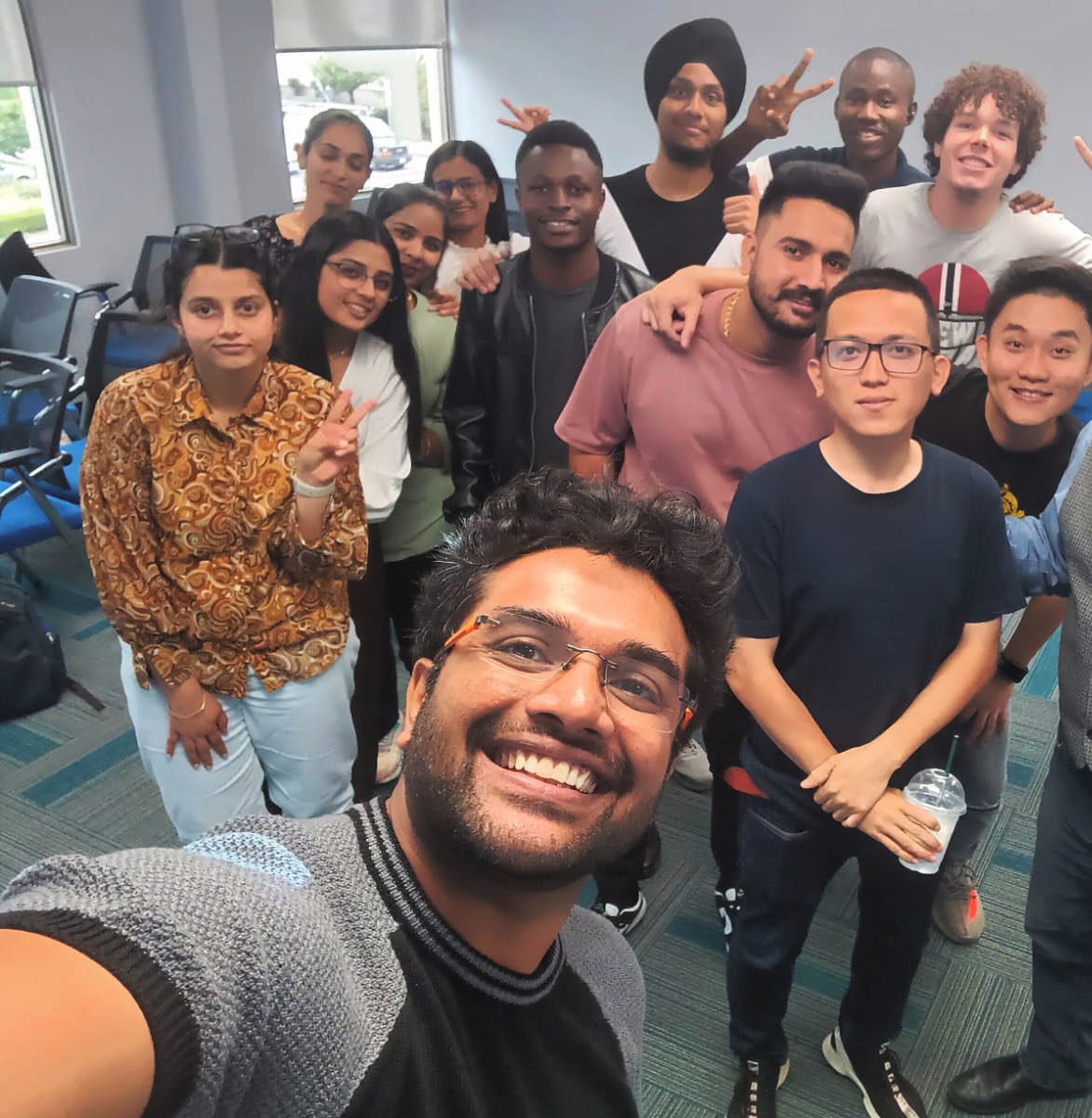 Become a PLC Student
A Pacific Link College education entails much more than just earning a college diploma or certificate. When you attend this university, you will be taught by industry expert Instructors with contacts in the business world. Through co-ops, clinical practicums, research, and more, you have the chance to engage in hands-on learning.
You'll depart with knowledge and abilities that will make your resume stand out from the competition. Are you prepared to explore the potential of your ideas?
Did You Know?
Pacific Link College offers monthly admissions intake. Our unique monthly enrollment system ensures you can start your academic journey at any time that suits you. No need to wait for a specific semester – you have the flexibility to begin your studies when you're ready. From January to December, be it winter, spring, summer even fall, we're here to welcome students with open arms, ensuring that opportunities for learning are always within reach.
At Pacific Link College, we take pride in our commitment to academic excellence, diversity, and community engagement. With our Surrey and Burnaby campuses, we offer a wide range of academic programs, research opportunities, and a supportive learning environment that prepares our students for success in an ever-changing world. Whether you choose to study in the serene surroundings of Surrey or the vibrant urban landscape of Burnaby, you'll find a welcoming home for your educational journey in beautiful British Columbia. Join us at PLC and embark on a path to a brighter future.
Get in Touch
Need help applying? Have questions about our programs?
Fill out the form below and our team will get back to you with more information about our programs.