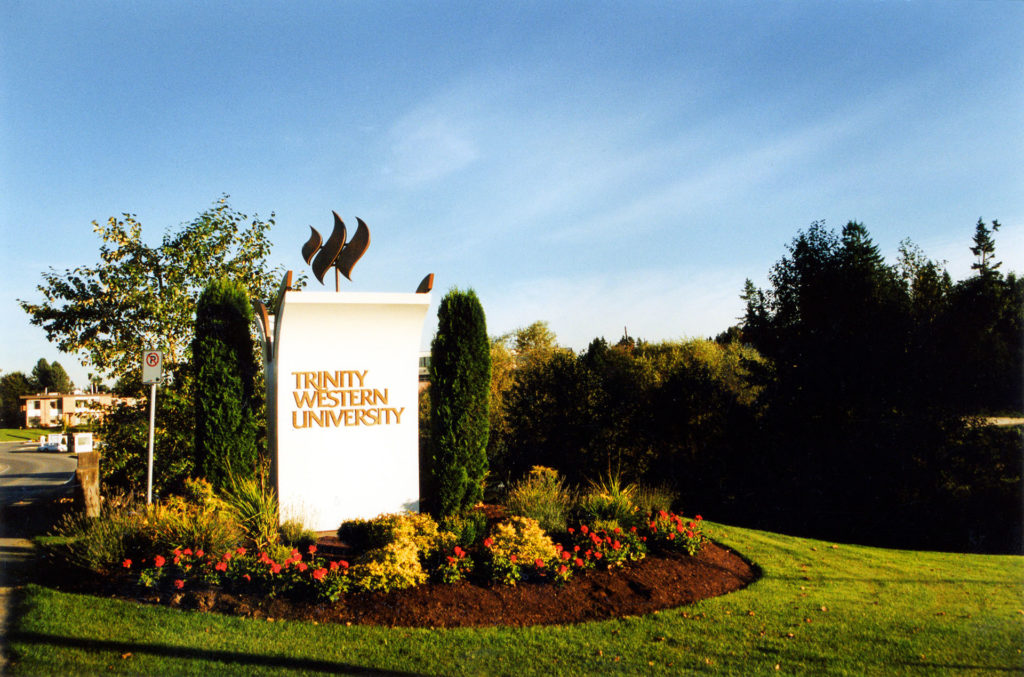 PLC to Trinity Western University Pathway
Pacific Link College (PLC) has proudly partnered with the prestigious university Trinity Western University (TWU) – Langley British Columbia to provide a pathway for PLC diploma students to degree program at TWU's Bachelor and Master programs.
Recognized for quality, TWU has received seven consecutive A+ rantings for Quality of Teaching and Learning and holds three Canada Research Chairs. TWU's Langley campus spans 157 acres and is located only 45 minutes from downtown Vancouver; there is also a new Richmond campus. TWU boasts small class sizes (average 25 students per class) and a 97% satisfaction rating by graduates.
PLC to TWU Pathway Options
Pacific Link College
Trinity Western University
1 Year or 2 Years (with Co-op)
2 Years
2 programs of choice:
Bachelor of Arts in Leadership Degree
1. Advanced Diploma in Business Hospitality Management
2. PG Diploma in Digital Media Management Science
45 credits will be transferred towards BA degree at TWU
GPA required: 2.5
Maintain CGPA: 2.0

---

Pacific Link College
Trinity Western University
15 Months
2 Years
Business Leadership Advanced University Transfer Diploma
Bachelor of Arts in Leadership Degree
60 credits will be transferred towards BA degree at TWU
GPA required: 2.5
Maintain CGPA: 2.0

---

Pacific Link College
TWU Master
Complete Post Graduate Diploma
Master of Arts in Leadership or MBA
Post Graduate Diploma in Digital Media Management Science
MA choices: Business, Healthcare or Education
Requires a Bachelor degree with 3.0 CGPA
Standard Master's admission requirements
To learn more about transferring to Trinity Western University from Pacific Link College please contact us
PLC Admissions Office: 604.440.4673 | admissions@plvan.com