Future of Digital Media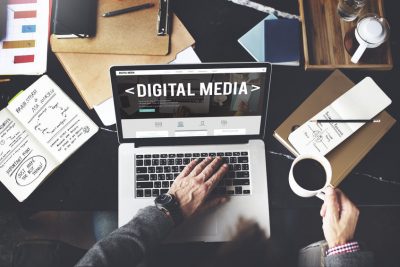 What is 'digital media'? How does it differ from traditional media? Why 'digital media'? How can learning 'digital media' help me in my career? Most of you who have tuned in to read this blog post would have asked yourself, or Google these questions before.
The answers to all these questions encapsulate the 'Future of Digital Media'.
By definition, digital media consists of all media platforms that can decipher 'machine-readable' formats. Confused? In layman terms, digital media refers to content formats that are accessible on digital devices.
Examples: websites, social media platforms, digital images & videos, digital audio etc.
What is 'Digital Media' ?
Whether you are a marketer, an entrepreneur or a student who's interested in enrolling in a digital media course; if somebody asks you "Why digital media?" Sensitize them to the importance of digital media in today's world.
In USA, video-on-demand, video games & digital audio will have more than 170 million users by 2020. This is a trend, not a statistic. Most developed/developing countries will show the same growth.
According to statistics, employment for individuals in the digital media stream is going to increase by 6% (design-oriented jobs).
Digital Media Career Opportunities
On account of the sudden surge in the popularity of digital media studies, many institutions around the world have come up professional digital media curated courses. Students have many options here. You can do a Post Graduate Diploma course or, you can do a Masters course- it depends on you & your goals. On completion of these courses, a whole range of job opportunities will open up for you. Another noteworthy aspect to consider here is that- in addition to your digital media studies, IT or communication based studies can boost your CV and improve your chances of securing a good pay in this industry. But again, it depends on your interests and aspiration. The different options open to you after the completion of such courses are:
Advertising manager/administrator
Communications manager
E-business/E-commerce manager
Marketing manager
Social media manager
Online marketing communication manager
Digital Branding manager/Branding manager
Future Trends Emerging In 'Digital Media'
Digital media is the future. There's no doubt about that. Statistics, trends- all things point in the same direction. Let's briefly look at what's changing in the digital media industry right now:
Content-distribution models are gainingly becoming real-time information distribution models- the time gap in the dissemination of information is being eliminated.
Customer-created content is gaining popularity on digital media channels.
The emergence of new technologies is revolutionizing the creative landscape.
New business models are originating thanks to the growing popularity of digital media.