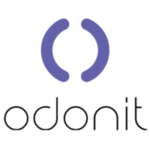 Odonit
Company Description:
Odonit is the dream child of highly creative, young entrepreneurs who believe in helping small businesses and startups grow and gain market share through personalized marketing. We help entrepreneurs focus their marketing efforts to build a brand their customer will love.
OUR MISSION
At Odonit our passion is to see entrepreneurs succeed by providing branding and marketing solution that helps small businesses & start-ups focus their resources to the right audience. Our approach is to provide customized analytical and creative solutions that adequately communicate and positions our clients brand benefit to their online customers.
Job Description:
Are you a Facebook Guru? do you posses the fastest tweeting thumb in the world wide web? An avid Tweeter? We have a place for you at Odonit. We are looking for a highly dedicated individual who will be excited to create social media strategies and content for our clients. The Social Media Marketing Intern will help promote client websites primarily through social media channels, as well as traditional digital marketing channels.
Responsibilities – the key responsibilities for this position include:
• Develop a social media strategy to support Odonit's clients public relations and marketing objectives
• Respond to and engage all inquiries for Odonit and its brands on key social media platforms.
• Seek out and contribute to conversations regarding Odonit and its brands on key social media platforms
• Using appropriate listening tools and technology, monitor trends in the markets we serve and appropriately apply that knowledge to our social media tactics.
• Measure and report on key social media performance indicators.
• Propose new and alternative ways to leverage social media.
• Educate others across the company regarding social media strategies and tactics.
Qualifications:
• Understanding of and expertise in using current social media tools and techniques
• Natural curiosity and interest in the evolving world of marketing technology
• Proven written and verbal communication skills
• Proven social media analytics and reporting experience
• Experience with advertising within social media
• Experience with creating social media pages, entry forms, and apps
Additional Information:
Compensation is client based